SAFEGUARDING (CHILD PROTECTION) POLICY
DUKES AND DUCHESSES OF CAMBRIDGE

ACADEMY (DADOC) is committed to providing

a safe and secure environment for children, staff

and visitors and promoting a climate where
children and adults will feel confident about

sharing any concerns which they may have about

their own safety or the well-being of others.

We aim to safeguard and promote the welfare of

children by protecting them from maltreatment;

preventing impairment of children's health or

development; ensuring that children grow up in

circumstances consistent with the provision of safe

and effective care; and taking action to enable all

children to have the best outcomes.
The policy is applicable to all on and off-site

activitiesundertaken by pupils whilst they are the

responsibility of the School.
We will ensure that all staff read and comply with

our child protection policy and that mechanisms

are in place to assist staff to understand and

discharge their role and responsibilities as set out

in the policy.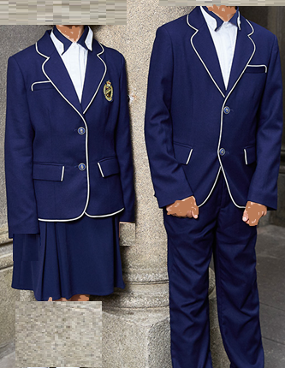 Students at DADOC are expected to wear the

uniform in its entirety to the Academy on all

occasions.

The Academy uniform is an important part of our

collective identity and sense of community. It is

important that students present themselves as

ambassadors of the Academy at all times including

when they are in public places or travelling to and

from the Academy.
The Board of Governors at the Academy expects all

students to adhere to the Uniform Policy.
All children have the right to achieve their maximum

academic and social potential. The SEN policy at

DADOC seeks to promote this by providing equality

of access and opportunity to all areas of the

curriculum. Children are taught in an environment

where they receive equal respect and in which their

individuality is valued.

At the Academy we believe that all children have

learning differences rather than learning difficulties

and it is our policy to identify and assess these

differences and ensure that learning is supported and

differentiated to ensure good progress is made by

all children.

This e-Safety policy has been developed by a

working group / committee made up of:
· Federation Staff
· Principal / Senior Leaders
· E-Safety Officer / Coordinator
· Governors / Board
This policy applies to all members of the Academy

community (including staff, students/ pupils,

volunteers, parents / carers, visitors, community

users) who have access to and are users of

Academy ICT systems, both in and out of the

Academy.
Ethos and Rationale
Positive behaviour is the foundation of

outstanding teaching and learning. At DADOC,

we strive to create and maintain a positive

learning environment in order to deliver to

pupils the best possible education.
DADOC is committed to safeguarding and

promoting the wellbeing of all children, and

expects our staff and volunteers to share this

commitment.

DUKES AND DUCHESSES OF CAMBRIDGE

ACADEMY
Anti – Bullying Policy Statement of Intent
DADOC is committed to providing a caring and safe

environment for all pupils so that they can learn in

a secure atmosphere. Bullying of any kind is

unacceptable in our Academy. If bullying does occur,

all pupils should feel able to tell and know that

incidents will be dealt with promptly and effectively.

Anyone who knows that bullying is happening is

expected to tell the staff.